Atomico26
Branding,
Web Design,
Web Development
"Unique products require unconventional strategies"
Atomico 26 is a design company based in Canelli (Piedmont - Italy) that creates iron furnishing accessories, handmade and made to measure by local craftsmen.
Challenge
Furnishing the house in industrial style is a trend that has become quite frequent in recent years, especially among new generations. The style of iron furniture is increasingly appreciated for its practicality of construction and the extremely modern look that it gives the space where it's placed. In a market where there are many products, similar to each other, and highly competitive prices, it is necessary to make users understand why and how yours differs from others.
Objective
We had to communicate, through the creation of a brand identity and a website, the diversity of Atomico 26's furnishing accessories compared to those of the competition. We needed to point out that this is not an artefact created by a machine, in series all the same, with the use of low cost materials and ready to be sold at "competitive" prices. On the contrary, every single creation made is a unique piece because it is made entirely by hand and tailored to the customer. The materials used is each time significantly different and creates a final result without equal. To tell the exclusivity of the product we have created a communication and a website aimed at a specific target of customers. The goal was to be able to hype visitors also through the online image of the products, transmitting their beauty and uniqueness.
Branding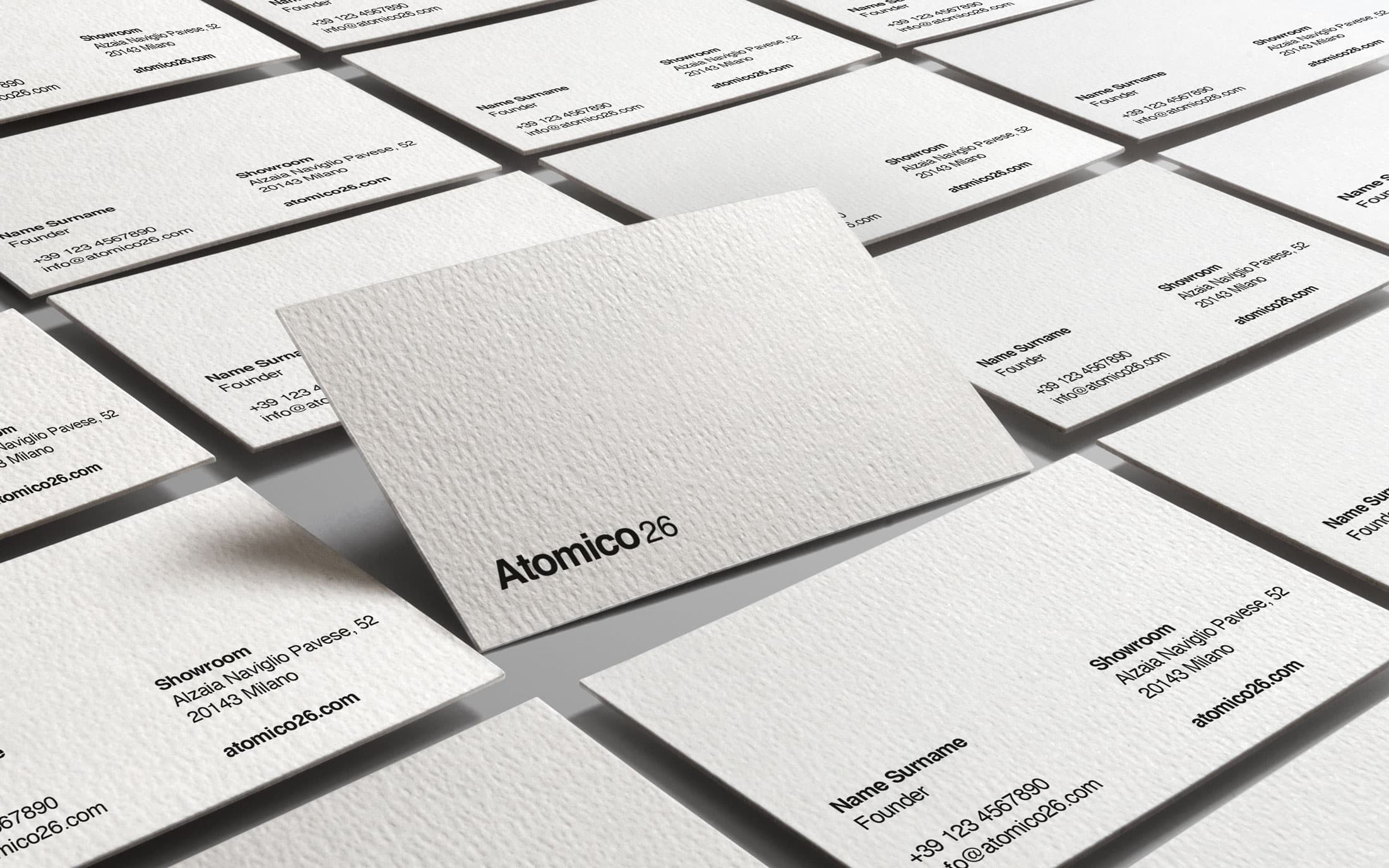 Web Design